Afoxolaner
Afoxolaner
Afoxolaner
Afoxolaner is a potent isoxazoline insecticide/acaricide, against Ixodes scapularis in dogs. A single oral treatment with a dose approaching the minimum effective dose of afoxolaner (2.5mg/kg) eliminated the pre-existing infestations of I. scapularis ticks and controlled weekly re-infestations, with efficacy between 98% and 100% recorded until Day 23 and 94% at Day 30.
InChI
: InChI=1S/C26H17ClF9N3O3/c27-15-8-13(7-14(9-15)25(31,32)33)23(26(34,35)36)10-20(39-42-23)18-5-6-19(17-4-2-1-3-16(17)18)22(41)37-11-21(40)38-12-24(28,29)30/h1-9H,10-12H2,(H,37,41)(H,38,40)
SMILES
: C1C(=NOC1(C2=CC(=CC(=C2)Cl)C(F)(F)F)C(F)(F)F)C3=CC=C(C4=CC=CC=C43)C(=O)NCC(=O)NCC(F)(F)F
Molecular Formula
: C26H17ClF9N3O3
Molecular Weight
: 625.876
Afoxolaner
* For research use only. Not for human or veterinary use.
CAS No.: 1093861-60-9
Inhibitors
Catalog No.: VC005233
Molecular Formula: C26H17ClF9N3O3
Molecular Weight: 625.876
| | |
| --- | --- |
| CAS No. | 1093861-60-9 |
| Product Name | Afoxolaner |
| IUPAC Name | 4-[5-[3-chloro-5-(trifluoromethyl)phenyl]-5-(trifluoromethyl)-4H-1,2-oxazol-3-yl]-N-[2-oxo-2-(2,2,2-trifluoroethylamino)ethyl]naphthalene-1-carboxamide |
| Synonyms | Afoxolaner, Trade name: NexGard.;4-(5-(3-Chloro-5-(trifluoromethyl)phenyl)-5-(trifluoromethyl)-4,5-dihydroisoxazol-3-yl)-N-(2-oxo-2-((2,2,2-trifluoroethyl)amino)ethyl)naphthalene-1-carboxamide |
| Molecular Formula | C26H17ClF9N3O3 |
| Molecular Weight | 625.876 |
| InChI | InChI=1S/C26H17ClF9N3O3/c27-15-8-13(7-14(9-15)25(31,32)33)23(26(34,35)36)10-20(39-42-23)18-5-6-19(17-4-2-1-3-16(17)18)22(41)37-11-21(40)38-12-24(28,29)30/h1-9H,10-12H2,(H,37,41)(H,38,40) |
| InChIKey | OXDDDHGGRFRLEE-UHFFFAOYSA-N |
| SMILES | C1C(=NOC1(C2=CC(=CC(=C2)Cl)C(F)(F)F)C(F)(F)F)C3=CC=C(C4=CC=CC=C43)C(=O)NCC(=O)NCC(F)(F)F |
| Appearance | Solid powder |
| Description | Afoxolaner is a potent isoxazoline insecticide/acaricide, against Ixodes scapularis in dogs. A single oral treatment with a dose approaching the minimum effective dose of afoxolaner (2.5mg/kg) eliminated the pre-existing infestations of I. scapularis ticks and controlled weekly re-infestations, with efficacy between 98% and 100% recorded until Day 23 and 94% at Day 30. |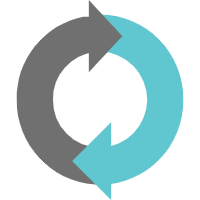 Mass Molarity Calculator
mass of a compound required to prepare a solution of known volume and concentration
volume of solution required to dissolve a compound of known mass to a desired concentration
concentration of a solution resulting from a known mass of compound in a specific volume
Molecular Mass Calculator