DIISOBUTYL ETHER
DIISOBUTYL ETHER
DIISOBUTYL ETHER
Diisopropyl ether(CAS 628-55-7) is secondary ether that is used as a solvent. It is a colorless liquid that is slightly soluble in water, but miscible with organic solvents. It is used as an extractant and an oxygenate gasoline additive.
InChI
: InChI=1S/C8H18O/c1-7(2)5-9-6-8(3)4/h7-8H,5-6H2,1-4H3
Molecular Formula
: C8H18O
Molecular Weight
: 130.231
DIISOBUTYL ETHER
* For research use only. Not for human or veterinary use.
CAS No.: 628-55-7
Main Products
Catalog No.: VC016815
Molecular Formula: C8H18O
Molecular Weight: 130.231
| | |
| --- | --- |
| CAS No. | 628-55-7 |
| Product Name | DIISOBUTYL ETHER |
| IUPAC Name | 2-methyl-1-(2-methylpropoxy)propane |
| Synonyms | 1,1'-oxybis(2-methyl)-propan;1,1'-oxybis(2-methylpropane);1,1'-oxybis[2-methyl-propan;1,1'-oxybis[2-methylpropane];1-Isobutoxy-2-methylpropane;1-Isobutoxy-2-methyl-propane;Bis(2-methylpropyl)ether;Propane, 1,1/'-oxybis*2-methyl- |
| Molecular Formula | C8H18O |
| Molecular Weight | 130.231 |
| InChI | InChI=1S/C8H18O/c1-7(2)5-9-6-8(3)4/h7-8H,5-6H2,1-4H3 |
| InChIKey | SZNYYWIUQFZLLT-UHFFFAOYSA-N |
| SMILES | CC(C)COCC(C)C |
| Description | Diisopropyl ether(CAS 628-55-7) is secondary ether that is used as a solvent. It is a colorless liquid that is slightly soluble in water, but miscible with organic solvents. It is used as an extractant and an oxygenate gasoline additive. |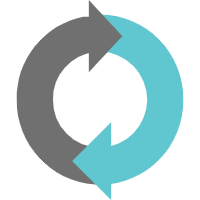 Mass Molarity Calculator
mass of a compound required to prepare a solution of known volume and concentration
volume of solution required to dissolve a compound of known mass to a desired concentration
concentration of a solution resulting from a known mass of compound in a specific volume
Molecular Mass Calculator