Vericiguat Approved for Use in Patients with Heart Failure
Vericiguat Approved for Use in Patients with Heart Failure
The U.S. Food and Drug Administration has approved the drug vericiguat for use in patients with heart failure (HF). The drug targets cyclic guanosine monophosphate (cGMP), as a means to lower the risk of cardiovascular events in high-risk patients who have symptomatic, chronic heart failure with reduced ejection fraction (HFrEF).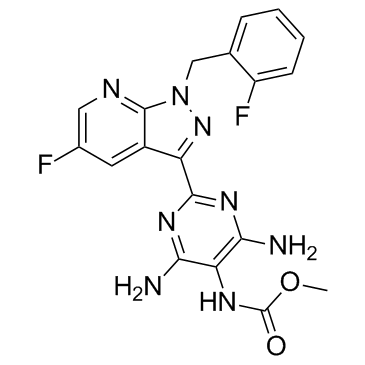 The first-of-its-kind drug was approved in part thanks to the VICTORIA (Vericiguat Global Study In Subjects With Heart Failure With Reduced Ejection Fraction) clinical study run by researchers at the University of Alberta's Canadian VIGOUR Centre. The VICTORIA study, done in collaboration with a team at Duke Clinical Research Institute in Durham, N.C., compared vericiguat (called Verquvo commercially) with placebo in adult patients with symptomatic chronic heart failure who had a recent worsening heart failure event. As reported in March 2020, vericiguat works by stimulating an enzyme in the body called soluble guanylate cyclase (sGC), which is important for enhancing heart function and helping blood vessels relax to provide better blood flow.
According to studies leading to the approval, vericiguat was associated with a relative 10% lower risk of cardiovascular death or HF hospitalization when compared with placebo in patients treated with guideline-directed medical therapy. The primary endpoint of the trial—cardiovascular mortality or HF hospitalization—occurred in 35.5% of patients treated with vericiguat compared with 38.5% of those who received placebo (P = 0.02) over a median follow-up of 10.8 months, a benefit that was driven by a reduction in hospitalizations for HF.
Clyde Yancy, MD (Northwestern University Feinberg School of Medicine, Chicago, IL), one of the study discussants, said the VICTORIA trial is "another win in the treatment of heart failure, and that's a good thing." While there is excellent background therapy for patients with HFrEF, which typically includes inhibitors of the renin-angiotensin-aldosterone system, as well as implantable devices, the "portfolio" has been expanded to include the angiotensin receptor-neprilysin inhibitor (ARNI), ivabradine, and the sodium-glucose co-transporter 2 inhibitors.
About vericiguat (CAS#: 1350653-20-1)
Vericiguat is a pyrazolopyridine that is 5-fluoro-1H-pyrazolo[3,4-b]pyridine in which the amino hydrogen at position 1 has been substituted by a 2-fluorobenzyl group and the hydrogen at position 3 has been substituted by a 4,6-diamino-5-[(methoxycarbonyl)amino]pyrimidin-2-yl group. Vericiguat is a key component of the NO-sGC-cGMP signaling pathway that helps to regulate the cardiovascular system, sGC enzymes are intracellular enzymes found in vascular smooth muscle cells (amongst other cell types) that catalyze the synthesis of cyclic guanosine monophosphate (cGMP) in response to activation by nitric oxide (NO). Vericiguat directly stimulates sGC by binding to a target site on its beta-subunit, bypassing the need for NO-mediated activation, and in doing so causes an increase in the production of intracellular cGMP that results in vascular smooth muscle relaxation and vasodilation. Thus, vericiguat mitigates the need for a functional NO-sGC-cGMP axis and thereby helps to prevent the myocardial and vascular dysfunction associated with decreased sGC activity in heart failure.
Vericiguat and related compounds for non-human research use available at VulcanChem
Quick Inquiry