Terazosin
Terazosin
Terazosin
Terazosin is a potent and selective α1-adrenergic receptor (α1-AR) antagonist (Kis = 3.28, 0.68, and 1.09 for α1A-, α1B- and α1D-ARs, respectively). It is selective for α1- over α2-AR subtypes (Kis = 1,510, 7.71, and 78.2 nM for A2a-, A2b-, and A2c-ARs, respectively). Terazosin (0.1-30 mg/kg) decreases blood pressure in spontaneously hypertensive rats. It also decreases blood pressure in anesthetized dogs. Formulations containing terazosin are used to treat hypertension and benign prostatic hyperplasia.
InChI
: InChI=1S/C19H25N5O4.ClH/c1-26-15-10-12-13(11-16(15)27-2)21-19(22-17(12)20)24-7-5-23(6-8-24)18(25)14-4-3-9-28-14;/h10-11,14H,3-9H2,1-2H3,(H2,20,21,22);1H
SMILES
: COC1=C(C=C2C(=C1)C(=NC(=N2)N3CCN(CC3)C(=O)C4CCCO4)N)OC.Cl
Molecular Formula
: C19H26ClN5O4
Molecular Weight
: 423.898
Terazosin
* For research use only. Not for human or veterinary use.
CAS No.: 63074-08-8
APIs
Catalog No.: VC000309
Molecular Formula: C19H26ClN5O4
Molecular Weight: 423.898
| | |
| --- | --- |
| CAS No. | 63074-08-8 |
| Product Name | Terazosin |
| IUPAC Name | [4-(4-amino-6,7-dimethoxyquinazolin-2-yl)piperazin-1-yl]-(oxolan-2-yl)methanone;hydrochloride |
| Synonyms | Terazosin, Hytrin, Zayasel, Terazosine, Flumarc, Fosfomic, Blavin |
| Molecular Formula | C19H26ClN5O4 |
| Molecular Weight | 423.898 |
| InChI | InChI=1S/C19H25N5O4.ClH/c1-26-15-10-12-13(11-16(15)27-2)21-19(22-17(12)20)24-7-5-23(6-8-24)18(25)14-4-3-9-28-14;/h10-11,14H,3-9H2,1-2H3,(H2,20,21,22);1H |
| InChIKey | IWSWDOUXSCRCKW-UHFFFAOYSA-N |
| SMILES | COC1=C(C=C2C(=C1)C(=NC(=N2)N3CCN(CC3)C(=O)C4CCCO4)N)OC.Cl |
| Appearance | Assay:≥98%A crystalline solid |
| Description | Terazosin is a potent and selective α1-adrenergic receptor (α1-AR) antagonist (Kis = 3.28, 0.68, and 1.09 for α1A-, α1B- and α1D-ARs, respectively). It is selective for α1- over α2-AR subtypes (Kis = 1,510, 7.71, and 78.2 nM for A2a-, A2b-, and A2c-ARs, respectively). Terazosin (0.1-30 mg/kg) decreases blood pressure in spontaneously hypertensive rats. It also decreases blood pressure in anesthetized dogs. Formulations containing terazosin are used to treat hypertension and benign prostatic hyperplasia. |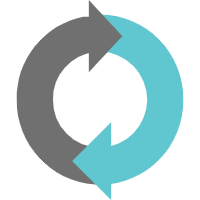 Mass Molarity Calculator
mass of a compound required to prepare a solution of known volume and concentration
volume of solution required to dissolve a compound of known mass to a desired concentration
concentration of a solution resulting from a known mass of compound in a specific volume
Molecular Mass Calculator