PT-141 (Bremelanotide)
PT-141 (Bremelanotide)
PT-141 (Bremelanotide)
PT-141 is a cyclic heptapeptide melanocortin analog that is being evaluated as an intranasally (i.n.) administered treatment for ED. PT-141 is an active metabolite of MT-II that lacks an amide at the carboxyl-terminus, and has the following aminoacid sequence: Ac-Nle-cyclo (-Asp-His-D-Phe-ArgTrp-Lys-OH). Results from pharmacology studies demonstrate PT-141 to be an agonist at melanocortin receptors MC3-R and MC4-R, which are primarily expressed in the central nervous system. The discovery of PT-141 as an agent of sexual activity enhancement was accidental and owes its debt to scientist Mac Hadley's generous volunteering of himself, as he was conducting experiments on his own body and ended up with an eight-hour erection as a result of a double dose of an early compound, Melanotan II, during the earliest testing. α-MSH testing was first conducted on rats in the 1960s and progressed into the 80s. Melanocortins are peptide hormones responsible for regulating many physiological functions. Melanocortin analog, Melanotan I, was tested as a tanning agent, and Melanotan II as a sexual dysfunction agent.
InChI
: InChI=1S/C50H68N14O10/c1-3-4-16-35(58-29(2)65)43(67)64-41-25-42(66)54-20-11-10-18-37(49(73)74)60-46(70)39(23-31-26-56-34-17-9-8-15-33(31)34)62-44(68)36(19-12-21-55-50(51)52)59-45(69)38(22-30-13-6-5-7-14-30)61-47(71)40(63-48(41)72)24-32-27-53-28-57-32/h5-9,13-15,17,26-28,35-41,56H,3-4,10-12,16,18-25H2,1-2H3,(H,53,57)(H,54,66)(H,58,65)(H,59,69)(H,60,70)(H,61,71)(H,62,68)(H,63,72)(H,64,67)(H,73,74)(H4,51,52,55)/t35-,36-,37-,38+,39-,40-,41-/m0/s1
SMILES
: CCCCC(C(=O)NC1CC(=O)NCCCCC(NC(=O)C(NC(=O)C(NC(=O)C(NC(=O)C(NC1=O)CC2=CN=CN2)CC3=CC=CC=C3)CCCN=C(N)N)CC4=CNC5=CC=CC=C54)C(=O)O)NC(=O)C
Molecular Formula
: C50H68N14O10
Molecular Weight
: 1025.2 g/mol
PT-141 (Bremelanotide)
* For research use only. Not for human or veterinary use.
CAS No.: 189691-06-3
Main Products
Catalog No.: VC139417
Molecular Formula: C50H68N14O10
Molecular Weight: 1025.2 g/mol
Purity: 98%
CAS No.
189691-06-3
Product Name
PT-141 (Bremelanotide)
IUPAC Name
(3S,6S,9R,12S,15S,23S)-15-[[(2S)-2-acetamidohexanoyl]amino]-9-benzyl-6-[3-(diaminomethylideneamino)propyl]-12-(1H-imidazol-5-ylmethyl)-3-(1H-indol-3-ylmethyl)-2,5,8,11,14,17-hexaoxo-1,4,7,10,13,18-hexazacyclotricosane-23-carboxylic acid
Synonyms
Bremelanotide acetate; Bremelanotide; PT 141; PT-141; PT141
Molecular Formula
C50H68N14O10
Molecular Weight
1025.2 g/mol
InChI
InChI=1S/C50H68N14O10/c1-3-4-16-35(58-29(2)65)43(67)64-41-25-42(66)54-20-11-10-18-37(49(73)74)60-46(70)39(23-31-26-56-34-17-9-8-15-33(31)34)62-44(68)36(19-12-21-55-50(51)52)59-45(69)38(22-30-13-6-5-7-14-30)61-47(71)40(63-48(41)72)24-32-27-53-28-57-32/h5-9,13-15,17,26-28,35-41,56H,3-4,10-12,16,18-25H2,1-2H3,(H,53,57)(H,54,66)(H,58,65)(H,59,69)(H,60,70)(H,61,71)(H,62,68)(H,63,72)(H,64,67)(H,73,74)(H4,51,52,55)/t35-,36-,37-,38+,39-,40-,41-/m0/s1
InChIKey
FFHBJDQSGDNCIV-MFVUMRCOSA-N
SMILES
CCCCC(C(=O)NC1CC(=O)NCCCCC(NC(=O)C(NC(=O)C(NC(=O)C(NC(=O)C(NC1=O)CC2=CN=CN2)CC3=CC=CC=C3)CCCN=C(N)N)CC4=CNC5=CC=CC=C54)C(=O)O)NC(=O)C
Purity
98%
Description
PT-141 is a cyclic heptapeptide melanocortin analog that is being evaluated as an intranasally (i.n.) administered treatment for ED. PT-141 is an active metabolite of MT-II that lacks an amide at the carboxyl-terminus, and has the following aminoacid sequence: Ac-Nle-cyclo (-Asp-His-D-Phe-ArgTrp-Lys-OH). Results from pharmacology studies demonstrate PT-141 to be an agonist at melanocortin receptors MC3-R and MC4-R, which are primarily expressed in the central nervous system. The discovery of PT-141 as an agent of sexual activity enhancement was accidental and owes its debt to scientist Mac Hadley's generous volunteering of himself, as he was conducting experiments on his own body and ended up with an eight-hour erection as a result of a double dose of an early compound, Melanotan II, during the earliest testing. α-MSH testing was first conducted on rats in the 1960s and progressed into the 80s. Melanocortins are peptide hormones responsible for regulating many physiological functions. Melanocortin analog, Melanotan I, was tested as a tanning agent, and Melanotan II as a sexual dysfunction agent.
References
1: Hedlund P. PT-141 Palatin. Curr Opin Investig Drugs. 2004;5(4):456‐462.
2: Molinoff PB, Shadiack AM, Earle D, Diamond LE, Quon CY. PT-141: a melanocortin agonist for the treatment of sexual dysfunction. Ann N Y Acad Sci. 2003;994:96‐102. doi:10.1111/j.1749-6632.2003.tb03167.x
3: Diamond LE, Earle DC, Garcia WD, Spana C. Co-administration of low doses of intranasal PT-141, a melanocortin receptor agonist, and sildenafil to men with erectile dysfunction results in an enhanced erectile response. Urology. 2005;65(4):755‐759. doi:10.1016/j.urology.2004.10.060
4: Rosen RC, Diamond LE, Earle DC, Shadiack AM, Molinoff PB. Evaluation of the safety, pharmacokinetics and pharmacodynamic effects of subcutaneously administered PT-141, a melanocortin receptor agonist, in healthy male subjects and in patients with an inadequate response to Viagra. Int J Impot Res. 2004;16(2):135‐142. doi:10.1038/sj.ijir.3901200
5: Diamond LE, Earle DC, Rosen RC, Willett MS, Molinoff PB. Double-blind, placebo-controlled evaluation of the safety, pharmacokinetic properties and pharmacodynamic effects of intranasal PT-141, a melanocortin receptor agonist, in healthy males and patients with mild-to-moderate erectile dysfunction. Int J Impot Res. 2004;16(1):51‐59. doi:10.1038/sj.ijir.3901139
6: Diamond LE, Earle DC, Heiman JR, Rosen RC, Perelman MA, Harning R. An effect on the subjective sexual response in premenopausal women with sexual arousal disorder by bremelanotide (PT-141), a melanocortin receptor agonist. J Sex Med. 2006;3(4):628‐638. doi:10.1111/j.1743-6109.2006.00268.x
7: Bremelanotide. In: Drugs and Lactation Database (LactMed). Bethesda (MD): National Library of Medicine (US); 2006.
8: Dhillon S, Keam SJ. Bremelanotide: First Approval. Drugs. 2019;79(14):1599‐1606. doi:10.1007/s40265-019-01187-w
9: Clayton AH, Althof SE, Kingsberg S, et al. Bremelanotide for female sexual dysfunctions in premenopausal women: a randomized, placebo-controlled dose-finding trial. Womens Health (Lond). 2016;12(3):325‐337. doi:10.2217/whe-2016-0018
10: Kingsberg SA, Clayton AH, Portman D, et al. Bremelanotide for the Treatment of Hypoactive Sexual Desire Disorder: Two Randomized Phase 3 Trials. Obstet Gynecol. 2019;134(5):899‐908. doi:10.1097/AOG.0000000000003500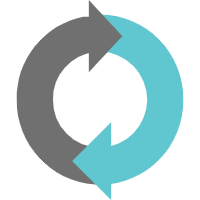 Mass Molarity Calculator
mass of a compound required to prepare a solution of known volume and concentration
volume of solution required to dissolve a compound of known mass to a desired concentration
concentration of a solution resulting from a known mass of compound in a specific volume
Molecular Mass Calculator