2,6-Di-tert-butyl-p-cresol
2,6-Di-tert-butyl-p-cresol
2,6-Di-tert-butyl-p-cresol
BHT is a widely used synthetic antioxidant found in all types of manufactured items, from foodstuffs, to cosmetics, to rubber, and paint.
InChI
: InChI=1S/C15H24O/c1-10-8-11(14(2,3)4)13(16)12(9-10)15(5,6)7/h8-9,16H,1-7H3
SMILES
: CC1=CC(=C(C(=C1)C(C)(C)C)O)C(C)(C)C
Molecular Formula
: C15H24O
Molecular Weight
: 220.356
2,6-Di-tert-butyl-p-cresol
* For research use only. Not for human or veterinary use.
Custom synthesis or bulk chemicals on the milligram to ton scale.
CAS No.: 128-37-0
Reference Standards
Catalog No.: VC236659
Molecular Formula: C15H24O
Molecular Weight: 220.356
| | |
| --- | --- |
| CAS No. | 128-37-0 |
| Product Name | 2,6-Di-tert-butyl-p-cresol |
| IUPAC Name | 2,6-ditert-butyl-4-methylphenol |
| Synonyms | 2,6-Bis(1,1-dimethylethyl)-4-methylphenol; 2,6-Di(tert-butyl)hydroxytoluene; 2,6-Di-tert-butyl-4-hydroxytoluene; 2,6-Ditertbutyl Paracresol; 4-Methyl-2,6-bis(1,1-_x000B_dimethylethyl)phenol; Advastab 401; Dalpac; Deenax; Impruvol; Ionol; Topanol; BHT |
| Molecular Formula | C15H24O |
| Molecular Weight | 220.356 |
| InChI | InChI=1S/C15H24O/c1-10-8-11(14(2,3)4)13(16)12(9-10)15(5,6)7/h8-9,16H,1-7H3 |
| InChIKey | NLZUEZXRPGMBCV-UHFFFAOYSA-N |
| SMILES | CC1=CC(=C(C(=C1)C(C)(C)C)O)C(C)(C)C |
| Appearance | Assay:≥98%A crystalline solid |
| Description | BHT is a widely used synthetic antioxidant found in all types of manufactured items, from foodstuffs, to cosmetics, to rubber, and paint. |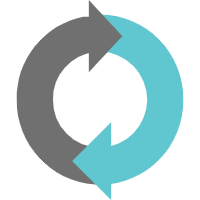 Mass Molarity Calculator
mass of a compound required to prepare a solution of known volume and concentration
volume of solution required to dissolve a compound of known mass to a desired concentration
concentration of a solution resulting from a known mass of compound in a specific volume
Molecular Mass Calculator